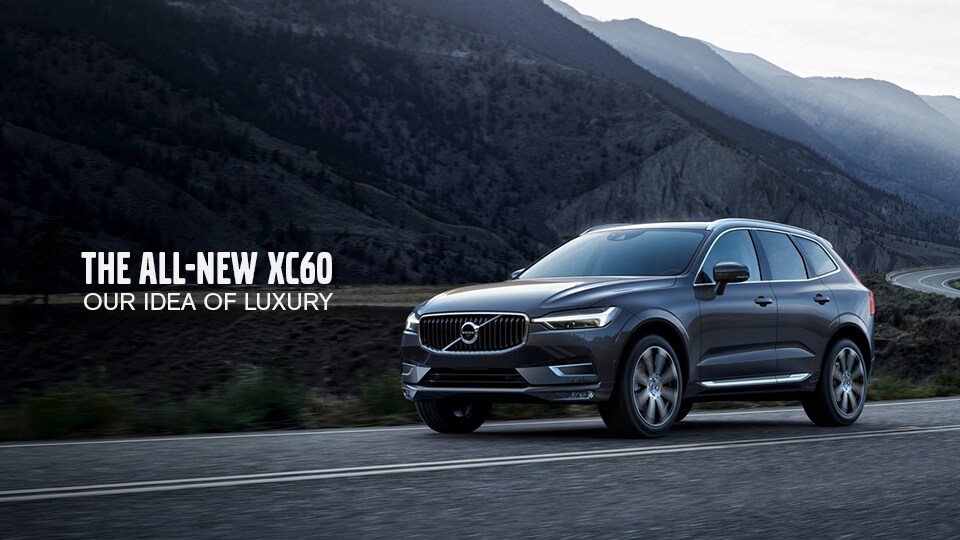 Introducing the all-new 2018 XC60. It's been completely redesigned to embrace you comfortably. Respond to you effortlessly. And enhance your total driving experience.
The tight exterior design of the XC60 teems with tension and energy. It's sculpted lines bring drama and contrast to our signature Scandinavian design. Reclaimed driftwood, hand-stitched leather, and thoughtful detail combine to make every journey an occasion. Interacting with your XC60 is second nature. Our center display with touch screen has been designed to be intuitive and natural to use. There's no learning curve when it comes to accessing navigation and entertainment. The XC60 comes with our T8 Twin Engine Powertrain, a plug-in hybrid that gives you performance, efficiency, and low emissions without compromise. This is Volvo Cars' intelligent approach to power.
The all-new Volvo XC60 will arrive in the fall of 2017. To receive all-new volvo XC60 information, as well as other Volvo news and special offers, please complete the form below.